The Complete Guide On How To Pick The Best City Bike Made Exclusively With You In Mind
When you think of a bicycle, what do you think of?
Is it the bright-orange Huffy you used to ride around the neighborhood as a child? Or is it the sleek, carbon fiber bike that's been calling your name from the back wall of your local bike shop?
The reality is that there are a lot of different types of bikes out there, and they're not all made for the same purpose. Just like you wouldn't take your mountain bike on an open-road race, you probably wouldn't take your road bike to the top of a mountain.
One type of bicycle that's perfect for many people is called a city bike.
This type of bicycle is designed for everyday use in urban environments. It can help you get to work or school, go to the grocery store, run errands, and more.
If you've ever wanted to ride a bike—and really, who hasn't?—then you've probably caught yourself dreaming of what that would be like.
The feeling of the wind in your hair, being able to get some fresh air while you're getting from point A to point B, and the sheer joy of riding a bike? It's no wonder so many people want to try it.
If you're going to ride a bike through the city, you can't afford to settle for anything less than the best.
The City Bike Basics You Should Know
The difference between a bike that's just okay and one that's perfect for your needs can mean the difference between getting stuck in traffic and heading home early with a clear head and a sense of satisfaction.
So, how do you find the right city bike?
If you are thinking about getting your first city bike, or you are looking for the best city bike to replace your old one with a new one, this bicycle buyer's guide from expert recommendations will help you find the best city bike.
This guide is full of expert tips on what to look for in a new bike, as well as some recommendations on where to buy them.
We'll also take a look at some accessories and clothing that will keep you safe and comfortable, no matter where your ride might take you!
So you want to ride a city bike. But what is a city bike? And what are the best city bikes?What kind of bike should you get? What do you need to ride it? By the end of this guide, you'll know.
For starters, you should know that there are basically two kinds of bikes: city bikes and mountain bikes. We're going to focus on city bikes today because those are the ones that work well for commuting and general use.
City bikes have several things in common: A city bike is a type of bicycle that is designed for use on roads and cyclocrosses.
A city bike is a hybrid between a road bicycle and a mountain bicycle.
It has rim brakes (like a mountain bicycle) but has skinnier tires that are not knobby (like a road bicycle). City bikes are usually equipped with an upright seating position for comfort and enhanced visibility, as well as a handlebar-mounted basket to carry small items around town.
The frame of the city bike is a rigid frame, which means no suspension like mountain bikes have. This rigid frame makes city bikes more stable and easier to ride than their more flexible counterparts.
City bikes are great for people who want to be able to get around town easily and quickly, but don't need to go very long distances.
They're also good for people who are interested in riding their bicycles to work but don't have access to showers or changing rooms once they get there.
In addition, if it's snowing heavily where you live, you might prefer a city bike because its brakes are less likely to freeze up.
Advantages and Disadvantages of a City Bike
City bikes have a number of advantages over other types of bicycles, but only minor disadvantages.
Major Advantages
1.They are lightweight.
2.They have flat handlebars.
3.The handlebars make them easy to maneuver at low speeds.
4.They have comfortable seats
5.They're most often made with aluminum frames or steel frames instead of 6.carbon fiber (which is more expensive).
7.They don't require expensive parking fees.
8.They're good for your health.
Minor Disadvantages
They may be easily stolen.
Not used for off-road and professional bike race training.
If you want to be able to enjoy the experience of biking without having a heavy investment right out of the gate, then a city bike is perfect for you!
They are usually equipped with mudguards and lights as well as puncture-resistant tires, so they can be ridden in virtually any weather and at any time of day or night.
Because they're designed for everyday use, city bikes often have comfortable seats and upright handlebars that make them easy to ride over long distances. Many city bikes also have racks on which you can carry your daily cargo for work or commute.
Transportation and Exercise
Another advantage of riding a city bike is that it can be used as both transportation and exercise. If you ride a city bike regularly, it will be good for your health, like losing weight and keeping fit. You can enjoy riding in the fresh air instead of staying in the gym with some sweaty people.
You don't have to worry about parking! Another advantage is that it can save your money for transport. If you have a car, you need to spend money for gas and parking fees. But if you have a city bike, you don't need to waste your money. You can use your legs to ride a bike.
Easy to Maneuver
If you are riding on roads or roadways with lots of traffic, then a city bike is a great choice. These bikes are easy to maneuver in tight spots and will make it easy to get around town without any problems at all.
A good rule of thumb when it comes to buying a city bike is that you want one that has at least three gears so that you can shift up and down when needed. You should also make sure that the bike fits properly before purchasing it so that you don't end up having issues later on down the road.
Gets to Destination Faster
Riding a bike is faster than walking. I rode my bike to school when I was young, and I arrived at school earlier than walking kids every day. If you have a mountain bike or road bike, it will be faster too because those kinds of bicycle are designed for speed.
On the other hand, if you want to ride long distances on your bicycle—for example, if you're training for the Tour de France—then you'd probably want something with more gears and lighter weight than a city bike.
Or if you enjoy off-road biking, then you'll probably want something with knobbier tires so that they grip the ground better when you're biking over rocks or through loose dirt.
Best City Bike Accessories
I've been on the lookout for the best accessories to be used with a city bike for a while now, and I've rounded up a few of my favorite picks for your consideration. If you're in the market for a new city bike, I highly recommend taking a look at some of these accessories to see if they can help you make the most of your time on the saddle.

Laser-optimized Bike Light

We all love biking around our city, but the dark can make it difficult to see obstacles in the road or on the path.

Enter the laser-enhanced bike light! They are small enough to mount to your bike, and are a great way to be seen biking around town at night. They use lasers to light the ground in front of you, which helps you see what's around you, even in the dark.

Helmet

One of the best ways to make sure you're safe when you're cycling is to wear a helmet.

After all, what good is being able to cycle at night if you get into an accident and suffer serious head injuries? That's why it's a good idea to invest in a helmet for your city bike. They're not as expensive as some people think, and they're worth every penny in the long run.

A good sturdy helmet protects your head in the event of a crash, and it also gives you a bit of extra visibility on the road.

If you're buying a new bike, make sure it has a bicycle helmet built in, so you don't have to spend any extra money. You can get a decent helmet for under $100, so it's not a huge expense.

The most common type is a helmet- or headlight-style light, which mounts on the front of your bike. These are great for illuminating the road ahead of you, but they don't do much to protect you from oncoming traffic.
Most city cyclists will tell you that it's still a good idea to wear a light on your helmet when riding at night, but it's also a good idea to have a front light on your bike too.

Basket

City bikes usually come with fenders, lights, racks, bells, and other accessories designed to make them easy-to-use in an urban environment. But the best accessory to use with a city bike is a basket to carry groceries, a basket to carry parcels, or a rack to carry heavy items such as a rug or small appliance.

A basket or a rack will give your bike a practical use, making it much easier to use than a bike for transportation only.

A basket is also a great way to keep your feet dry, and protect your clothes, when you get wet because you can just store your raincoat inside the basket. A bike with a basket also makes it easier to access your bike when parked, wit

Suitable People For City Bikes
City bikes are perfect for those who live in an urban environment and want to get around without driving or taking public transportation. They're also great if you just happen to have some extra time on your hands during the day (or night).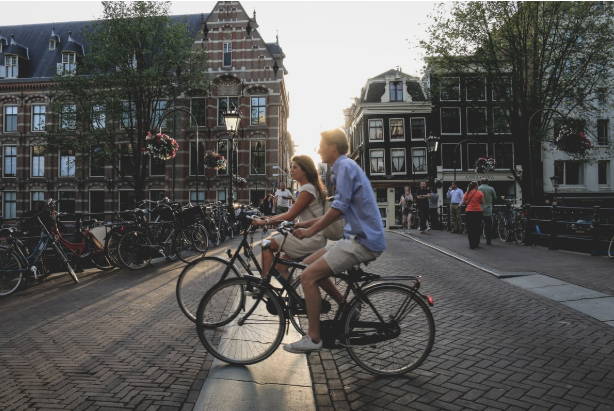 Suitable Clothes For A City Bike
When it comes to riding your bike around town, the first thing that comes to mind is probably safety.
After all, you don't want to get hit by a car while riding a bicycle, right?
But the reality is that being safe while riding a bike isn't just about wearing a helmet and not riding at night. It's also about wearing the right clothes.
Bicycles are best used for short-distance commutes and errands. But if you want to use your bike for long rides, or if the weather is inclement, you'll need to outfit your bike for those purposes as well.
So choosing the right clothing for a city bike is important.
Most of the clothing discussed below is designed for short-distance commutes and inclement weather, though you can find a few options for light rain as well.
Jackets
When choosing clothing for your bike, you have a few options depending on the purpose you have in mind for your bike. If you're looking for something that you can wear in inclement weather, you'll want to choose a jacket or raincoat.
Socks and Poncho
On the other hand, if you plan to wear your bike for short commutes and only need something for light rain, you can get by with a poncho or pair of socks and shoes.
Plain Dri-fit Clothes
When you ride in the city on your bike, you don't want to be wearing gaudy, neon-colored Lycra that makes you feel like a circus clown.
Instead, you want to be wearing a suit of clothes that are suitable for urban cycling. Road cycling clothes are designed to protect you from the elements and to keep you as comfortable as possible when you're in the saddle for hours at a time.
But when you're riding a bike in the city, you don't really need all that extra protection.
Whom Do You Want To Ride Your City Bike With?
One of the things that you'll want to consider when choosing clothing for your city bike is who you want to ride with. If you're new to cycling, you might not know who to choose as your riding partner.
If you're like most people, you want to ride your city bike with as many people as possible. This is a good thing! But it also means you have to choose carefully what kind of bike you're buying. You don't want to buy a bike that's uncomfortable to ride with other people.
What Are The Most Bike Friendly Cities In The World?
When you're first starting out, it can be a little overwhelming to think about where to ride your new city bike.
There are a lot of cities out there, so it can be hard to know where to start. One of the best places to start is by looking at the weather. Most cities have a climate that's best for biking, so you can find a great place to ride no matter what city you're in.
There are a lot of cities out there, so which are the best places to use a new city bike? There are a lot of factors to consider when choosing a city to ride your bike, including hills, terrain, traffic, and safety.
But according to Wired Magazine, these are the most bike-friendly cities today:
1. Amsterdam.
2. Copenhagen
3. Utrecht
4. Antwerp
5. Strasbourg
6. Bordeaux
Choosing The Best City Bike For You
The best city bikes are designed for exploring new areas on the cheap, and they'll get you where you need to go much faster than a scooter will.
They're also much safer than scooters, which are a lot less stable than a bike. City bikes are also a great way to get around a city on a budget.
They're also an environmentally-friendly way to get around, as they use less energy than bicycles that are designed for off-road use. The best thing is that city bikes are getting better all the time, with more models hitting the market every year.
But how do you choose the best ones out there? Here are the criteria you should consider.
First in your criteria should be the tires. A city bike needs a dependable set of tires that can handle a mix of pavement and broken glass without losing its grip or growing so slick as to be dangerous.
With that in mind, look for a tire with an inner tube made from butyl, which is easy to inflate and has little risk of leaking or buckling. The best option? Check out our city bikes below if you want the best city bikes with superior tires:
Nakto Camel City Women E-bike
City Stroller City E-bike
It's not just the tire choice that makes the NAKTO city bikes so great, though. It's also the frame materials that give them the stability as well as the beefy wheels and strong braking capabilities. NAKTO bikes that are built for strength and speed—and it shows!
The frame of your city bike is the most important part of the bike. It's what holds everything together and determines how a bike will ride. Titanium, steel, or aluminum are the common types of material for your city bike frames.
Steel frames are heavier but they are also more durable than aluminum and titanium frames which can dent or break easier. Aluminum frames are lighter and they're often found on bikes that have suspension systems because they dampen bumpy roads better than steel frames do.
Titanium is the lightest frame material and it's also the most expensive material to produce.
There are three main types of frame materials: steel, aluminum, and titanium. Each type has its own advantages and
disadvantages that you should consider when choosing a frame material for your city bike today.
When buying a city bike, the suspension features should be chosen according to the needs of the rider.
The suspension is important for riders who have to travel on rough terrain or over rough pavements.It also helps with increasing comfort for riders who are not used to riding bikes in the city.
The most common types of suspensions are front and rear shocks, which can be found on mountain bikes.There are also different types of suspensions that can be found in city bikes, such as front fork springs and air-filled tires.
Bicycle gearing refers to the number of speeds that are available on a bicycle. The higher the number of gears, the greater the number of options that are available when it comes to tackling a hill or going faster.
One-speed bicycles have one gear, which is good enough for beginners. Three-speed bicycles have three gears, which allow you to change the speed with which the bicycle goes uphill.
One of the biggest decisions you'll need to make when it comes to buying a bike is what type of gearing you want. City bikes tend to come with a single-speed or conventional gearing, which are both great options. However, some riders prefer to go with a bike with more gearing options.
This lets you customize your ride so that you can enjoy long, fast rides and then switch to a smaller gear when you're riding around town.
Choosing the gearing features to be used in buying a city bike is a great way to get the best bang for your buck.
There are a variety of brakes that are used on city bikes. They can be broken down into two categories: mechanical and hydraulic.
Mechanical brakes are the most common type. They use a cable that is attached to the brake lever to pull on the brake pads, which in turn slows the bike down. They are relatively simple to maintain and repair, but they can be a bit noisy.
Hydraulic brakes use fluid to create pressure in a system that actuates the brake pads. They are often more powerful than mechanical brakes, and they tend to be quieter. However, they are more complex to install and maintain.
One of the most important factors to consider when buying a new bicycle is the type of seat used. Most bicycles come equipped with a single upright seat, but some models also come with a low- or high-back option.
City bikes are designed for riding around town, so they usually feature a more upright riding position and a narrow, hard seat to reduce the amount of time that riders spend sitting on the bike.
High-end bicycles will often feature custom-fitted seats that are designed to be more comfortable over long distances.
The type of seat on a bicycle can also make a big difference to how enjoyable a bike ride is.
City bikes are typically much cheaper than their road bike equivalents, and as a result, they don't tend to come with very comfortable seats.
Instead, they tend to feature hard, saddle-like seats that are uncomfortable for long distances.
For the best experience on a city bike, you'll want to look for bikes that feature seats that are adjustable, so that you can find a position that's comfy for the duration of your ride.
If you're new to cycling, or new to city biking, you've probably been bombarded with information about how much better city biking is for the environment, your health, and the planet as a whole.
But which bike is best for you? And more importantly, how do you know which one is recommended for you?
Nakto bikes are among the highest-quality e-bikes available that we can recommend, even on a shoestring budget. In fact, several of the Nakto electric bikes on the list below are priced around $700.
We even categorized them depending on the budget or purpose that you want.
Best Budget Commuter City Bike: NAKTO City Electrical Bicycle 22" Elegance Model
This city bike is a small electric road bike with a classic step-through cruiser frame and a powerful 36-volt electric motor designed for paved roads.
The Nakto Elegance Electric Bike is designed with a compact, step-through frame with a powerful 250-watt hub motor that speeds rapidly on solid pavement.
It's an entry-level electric city bike with beautiful 22-inch spoked rims, smooth road tires, and a large 10 amp/hour battery for long distance commuting.
No wonder we think It's one of the best $700 electric bikes available! The Nakto Elegance is an excellent choice for getting to and from school or business. Working parents and dads, students, office employees, and city dwellers will love this electric road bike.
Best Commuter Bike for Beginners: NAKTO CLASSIC 26" Electric City Bike
The City Electric Bike Nakto Classic is perfect for anyone looking for a traditional European style handle bar bike.
This bike is well-balanced, with a 68 lbs bike frame, and features a long-range (20 mile max range) lithium battery that's fueled by a rear hub 36V 250W motor. The Nakto Classic City electric bike is great for weekend strolls along Pacific boulevard or for beating the morning rush hour.
Best Commuter Bike Under $500
There's currently no commuter bike from NAKTO priced under $500. The lowest priced commuter city bike right now from Nakto is the NAKTO Skylark Folding Bike.
The Skylark is a stylish city bike that has a classic folding frame and fenders. The frame is made of high-strength carbon steel and comes in a premium paint finish.
The bike also features a rear luggage rack, perfect for strapping your bag onto. This bike is designed for daily mobility, which makes it easy to drive for anyone. It folds in half easily so you can take it with you wherever you go.
For the rider looking for a solid, all-purpose commuter bike, this one is a great choice. It does just about everything well and adds a few bells and whistles to make your ride even more enjoyable.
While it's not as fast or light as some other bikes on this list, it's still better than many of the competitors in its price range. Its gearing will allow you to ride confidently at high speeds while still climbing hills with ease.
The bike also comes with a premium Tail Reflector, which is an extremely useful feature for riders who aren't afraid of riding in the rain or getting caught after dark.
Since these features come standard, you won't have to worry about spending an extra hundred dollars on accessories just to get your bike ready for daily use.
If you really want to take advantage of these premium features, I highly recommend upgrading from the stock road tires that come with the bike to a more robust set of tires.
Find tires that are made from bullet proof rubber and can withstand just about any challenge thrown their way (even nails!).
If you ride over broken glass routinely on your commute, upgrading your tires is probably one of the smartest investments that you can make if you want your bike to last for years.
So there you have it!
You learned in this article that the city bike is a perfect transportation alternative when commuting in the city.
It's dramatically cheaper than a car, more environmentally friendly, and it can be used by people of all ages and physical abilities.
With all these benefits, it is no wonder that more and more people are choosing to use a city bike everyday.
We also discussed some of the most important aspects to consider when purchasing a city bike for use in urban areas. We hope that you have found this information useful and will now be able to make an informed decision on what type of bike best suits your needs.
And when you're ready, head over to the NAKTO website to find the best city bike for you NOW!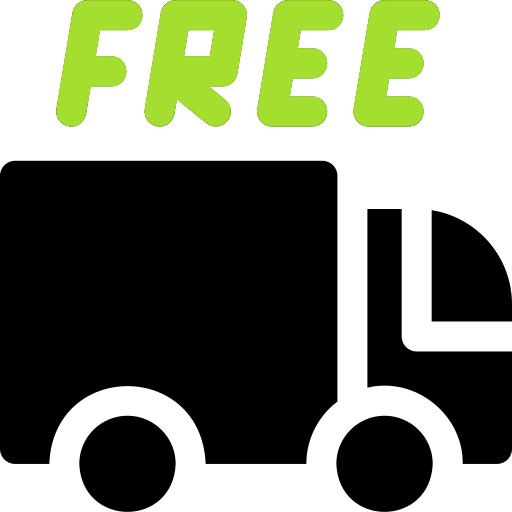 Fast & Free U.S. Delivery
We offer free standard shipping over $50 in the continental U.S.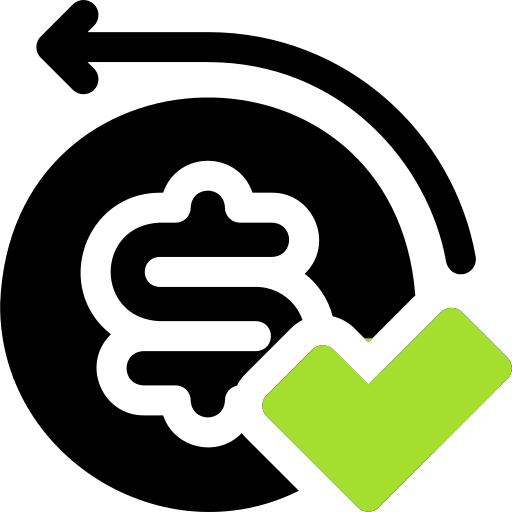 We are so confident in our products so we offer a 14-day free ride guarantee.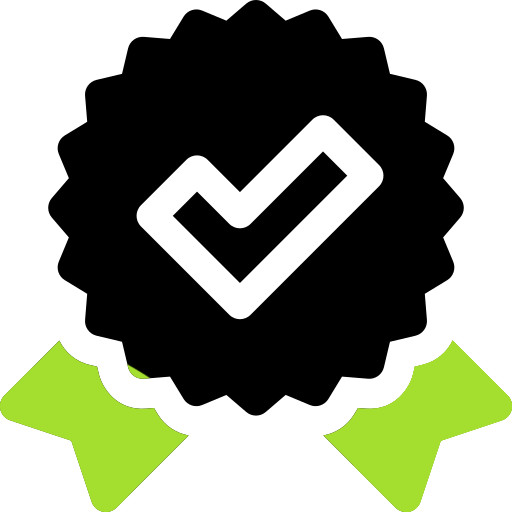 One Year Limited Warranty
We provide up to one year limited warranty on our electric bikes.
Get special offers, exclusive product news, and event info straight to your inbox.