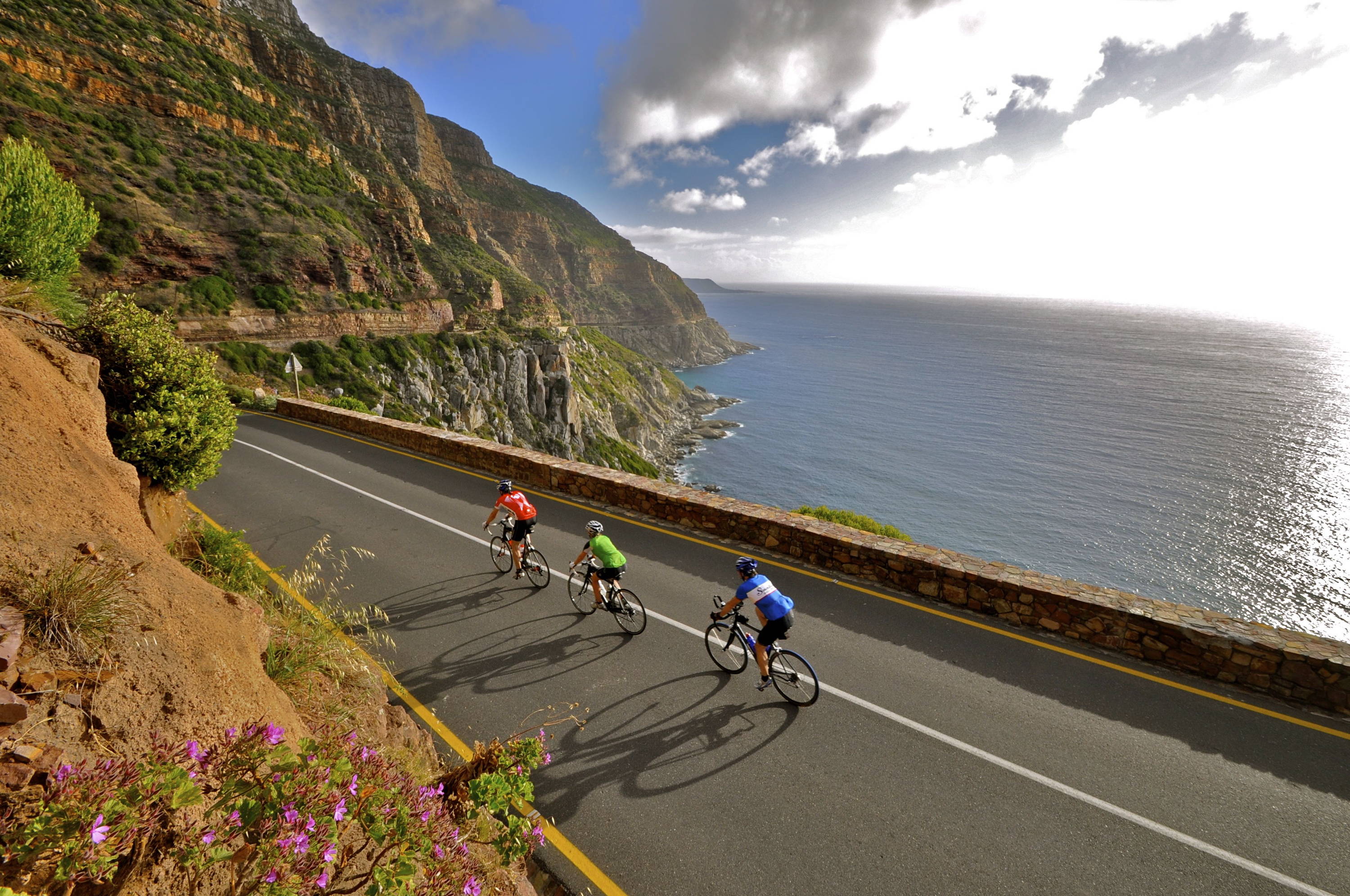 March, April and May are really tricky months for cycling. Your winter jacket is too hot, but your summer jersey isn't enough to protect you against the capricious spring weather.
Which is why proper clothing is the key to successful cycling in Spring. Prevent chills, slips and falls, as well as blustery days by understanding what clothes you should take.
That's right, despite the regularly fluctuating weather in spring and fall, there are some essentials that every cyclist should have in their closet.
They might seem obvious, but if any of these items are missing from your cycling wardrobe, you'll want to take a look before venturing outside.
Fortunately, we have a solution for you! In this article, you'll find tips on the must-have items for your Spring cycling wardrobe.
The Best Road Cycling Gear You Should Add To Your Kit
Buff/Neck Warmers ($5 - $40)
Waterproof Jacket ($17 - $500)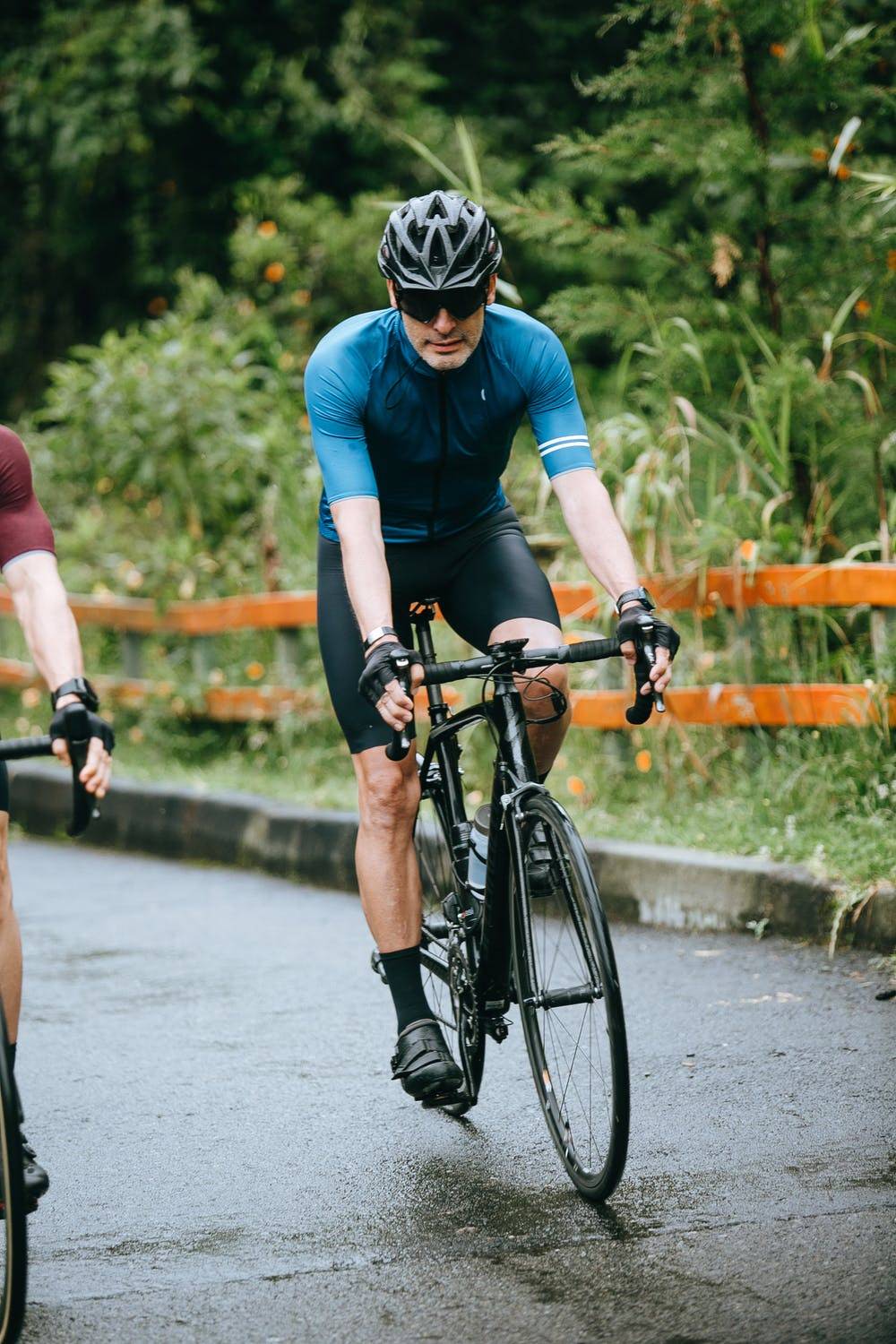 Making sure you're dressed properly for warm weather can be challenging. If there's a chance of sun, it can be tempting to put on all your warm-weather clothes, but you'll only end up sweating and cursing when the sun goes behind a cloud.
So what's best? Well, we think that the key is to wear layers that work together and give you control over your temperature.
A base layer will help to keep your skin dry and comfortable even if it gets wet when you start sweating.
Make sure your clothing is light and breathable so moisture can escape and it's made from merino wool for extra warmth.
You may also want to wear a cycling cap. Cycling caps are traditionally worn by professional cyclists. They typically have a visor that can be flipped up in order to shield their eyes from sun glare or rain.
The cap is also designed with vents on either side that allow air flow through it so as not to impede vision while riding fast downhill sections of trail.
You also can consider wearing a gilet. This one's great because a gilet stops the wind from cooling you down, but won't make you too hot either. Marmot's windproof gilet will do the job perfectly.
Arm Warmers are basically sleeves that slide onto your arms and stay there as long as you want them to (unless you get too sweaty).
You can even buy arm warmers with grippy rubber lining along the top edge so they don't slip down while you're riding, which is especially helpful on longer rides.
Waterproof jacket: You never know what's going to happen with the weather, so a waterproof jacket is always a good idea to have. You could also consider packing gloves, knee or leg warmers and arm warmers if it's really chilly - just make sure they are easy to store.
Bike shorts are a type of clothing with specific features optimized for cycling. They often have padding that provides extra support to the areas of your body that experience the most friction from touching the bike seat.
They also often have a moisture-wicking feature, which is helpful when you're working up a sweat on your ride.
All that being said, it can be tempting to stick on all your deep winter kit just to be safe- but you know you'll blame yourself when the water suddenly shifts.
So, we've put together our top tips below for staying comfortable on the bike whatever the weather, and created a great layering guide to make sure that everyone is prepared and ready for any weather condition!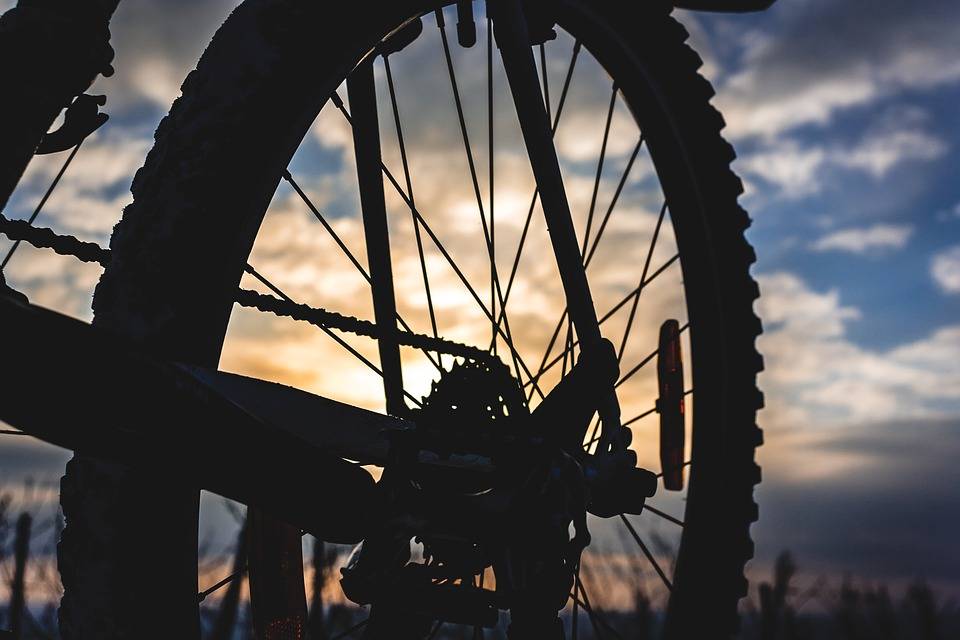 This video can help you to learn more about cycling clothing.
11 Things To Consider When Purchasing The Ideal Cycling Outfit
1. Don't Wear Too Much Especially on The First Phase of The Trip.
First up, the key thing to remember is that you're still likely to be starting out pretty cold. That's because you're going to want a longer warm-up - ideally at least 20 minutes of easy pedaling to make sure your body has woken up properly.
You won't want to wear too much, but you need to start with your core warm - so think about lightweight layers and plenty of arm warmers.
You'll also need a good pair of shorts made by a trusted brand.
A good pair of padded bib shorts will keep you comfortable for hours in the saddle, and if it starts getting a bit chilly later on then an outer layer will keep you nice and warm.
2. Balance Your Comfort Levels.

You need to balance your comfort levels against each other, so as you make each decision, weigh up what you'll gain and what you'll lose with that choice.
For example, if you wear a heavy-duty long sleeve jersey, that's going to keep you warmer - but it might get too stuffy if you work hard and start heating up.
If it's windy, though, maybe a windproof long sleeve jersey will give protection from the elements without overheating? A short sleeve jersey with arm warmers is the perfect compromise.
3. Protect Your Head.
This is an obvious one, but we'll say it anyway: always wear a helmet when cycling! The best way to prevent injury is to protect yourself from the beginning.
This is especially true in the springtime when there may be more debris on the roads due to melting snow or puddles from recent rainstorms.
Helmets are also good protection against head injuries caused by falling ice or other hazards that could hit your head while riding outdoors during this time of year.
Wear a headband under your helmet if it's chilly outside; both of these items can easily be removed and stowed away in your jersey pocket.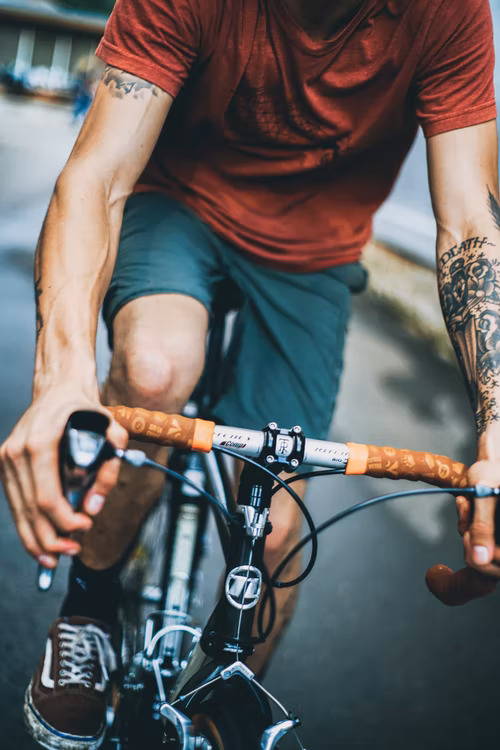 4. Wear Bright Colors.
Don't forget to wear bright colors, especially in low-visibility conditions. A reflective vest can also help increase your visibility.
5. Keep It Lightweight.
It may be cold outside but once you start pedaling, you'll start heating up. Layer up with clothing that is lightweight but still provides warmth and protection from the elements.
To make sure you're comfortable at all times, wear clothes that are made mostly of moisture-wicking material like spandex and polyester blends. Also, think wool and fleece rather than down jackets.
This will help keep you cool when temperatures rise and provides protection against the wind chill when conditions are cooler.
Stay away from cotton. This is a huge mistake that many cyclists make, but cotton just doesn't work for cycling! Cotton absorbs sweat and locks it in, which makes you cold and can even lead to hypothermia if you're cycling for a long period of time in chilly weather.
Avoid cotton like the plague!
6. Be Prepared For Weather Changes.
Keeping a close eye on the weather forecast is key to success when it comes to cycling in the spring. If you're going to be riding outside, make sure you check the temperature and expected conditions.
Whether you are going on a day trip or an overnight journey, having the right gear can make all the difference. It is important to plan ahead, especially if you are heading out with kids. Your family will need food, drinks, sunscreen, and plenty of clothing to keep them warm and dry.
The weather can change rapidly in the springtime, so make sure you're prepared for any eventuality. So carry a small backpack with a rain jacket, extra layers, and anything else you might need in case of unexpected weather changes.
If rain is expected during any part of your ride, make sure that whatever outer layer would protect against it is waterproof—and that means not just water resistant!
Water resistance only lasts so long before it gets saturated with wetness from sweat or raindrops themselves; you need something that will truly keep moisture out.
7. Pack It All In A Pannier
No matter what type of cycling gear you own or how much you have, the best way to pack it all in is to use a pannier. You can easily transport your gear by always carrying one with you.
A pannier can help keep your hands free and make it easier to access your belongings when you arrive at your destination.
Panniers, also known as saddle bags, can be attached to the bike's frame and are designed to hold different types of items, from clothes and water bottles to tools and spare parts. They come in different shapes and sizes, so you'll be able to find one that will fit all of your gear perfectly.
Panniers are ideal for transporting your gear because they are usually lightweight and compact enough to carry on their own while still providing plenty of storage space for anything that needs to be packed away.
They are also great if you're traveling with friends who have similar equipment - everyone will have what they need without having an entire suitcase full of stuff!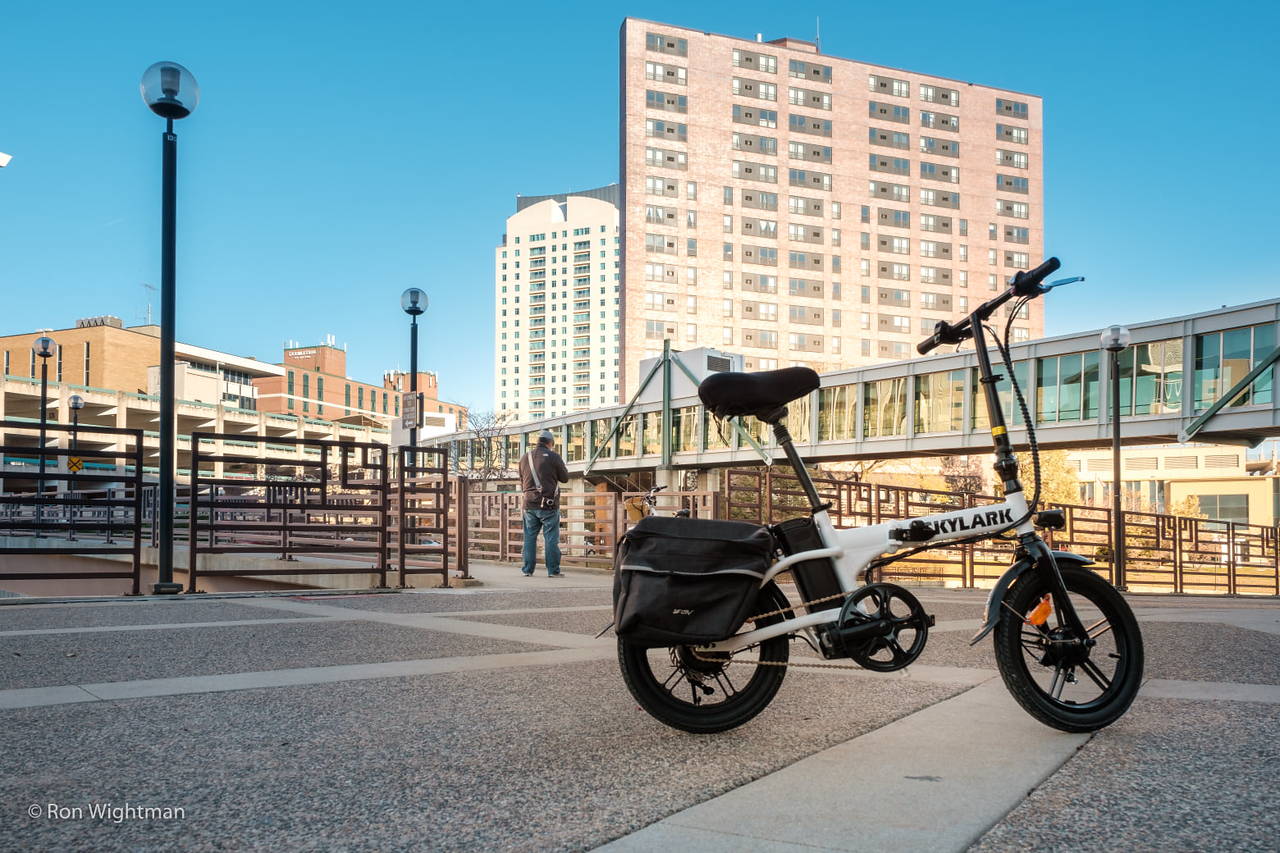 8. Keep Your Core Nice and Covered Up, But Not Too Much.
Wear warm gloves and a hat, but leave the scarf at home.
You might be tempted to bundle up in layers when you go for a ride, but that could prevent you from getting enough air circulation. If it's too cold out for just a jersey, try wearing a windbreaker instead.
When you're riding your bike, you generate a lot of body heat, so you'll want to keep your core nice and covered up.
If you're worried about the cold air hitting your neck or want something around your neck for decoration or fashion, try a lightweight buff instead—it will keep you warm when you need it and can be put away easily if you get too hot.
Also remember: white pants are not appropriate for bike commuting. You'll be able to tell if they're too tight by looking at yourself in the mirror—if they make you look like an orange juice concentrate tube, they're probably too tight.
9. Cover Your Legs With Pants Or Tights.
Don't underestimate how cold it is outside just because it's starting to feel like spring.
You are going very fast on your bike, so even though it may only be 10 or 20 degrees out, it will feel much colder to you than if you were walking around outside.
So don't forget to bring a jacket or windbreaker in case the temperature drops again later in the day!
Consider investing in some bike shorts that come with padding. Having extra padding helps protect against soreness while riding over long distances.
For pants or skirts, consider wearing leggings or tights underneath something else. You can always take off a layer if you get too hot, but it's hard to add one back on if you're not prepared!
If it's raining or even just foggy out, wear waterproof clothing. Some people prefer to wear raincoats instead of waterproof jackets because they are more breathable.
10. Buy Items That Offer a Lot of Versatility.
For example, look into investing in a vest that is both wind- and water-resistant. That way, you can wear it when it's a bit warm out but still wet—or when it's downright chilly but there's no rain in sight.
Look for jackets with removable sleeves or pants with zippers at the knees so that you can quickly change them into shorts if it gets too hot out.
Socks are a great example of an item that can provide versatility. You want socks that have a bit of thickness to them, so they'll keep your feet warm.
However, you also want them to be made of breathable material, so that they won't make your feet hot and sweaty while you're riding in warmer weather.
If you're looking for the ideal sock for cycling in the spring, check out this great article from Cycling Weekly.. It will help you choose socks that are thick enough to keep your feet warm, but lightweight and breathable enough to prevent them from getting too hot.
11. Make Sure All Of Your Clothes Are Breathable.
There's no point in dressing for warmth if your clothes aren't going to let moisture escape easily. This will help keep you from getting cold when temperatures drop but also from overheating when things get steamy.
And don't wear tight clothing! It can be difficult to maneuver and will make it hard for drivers and pedestrians to see where you're going.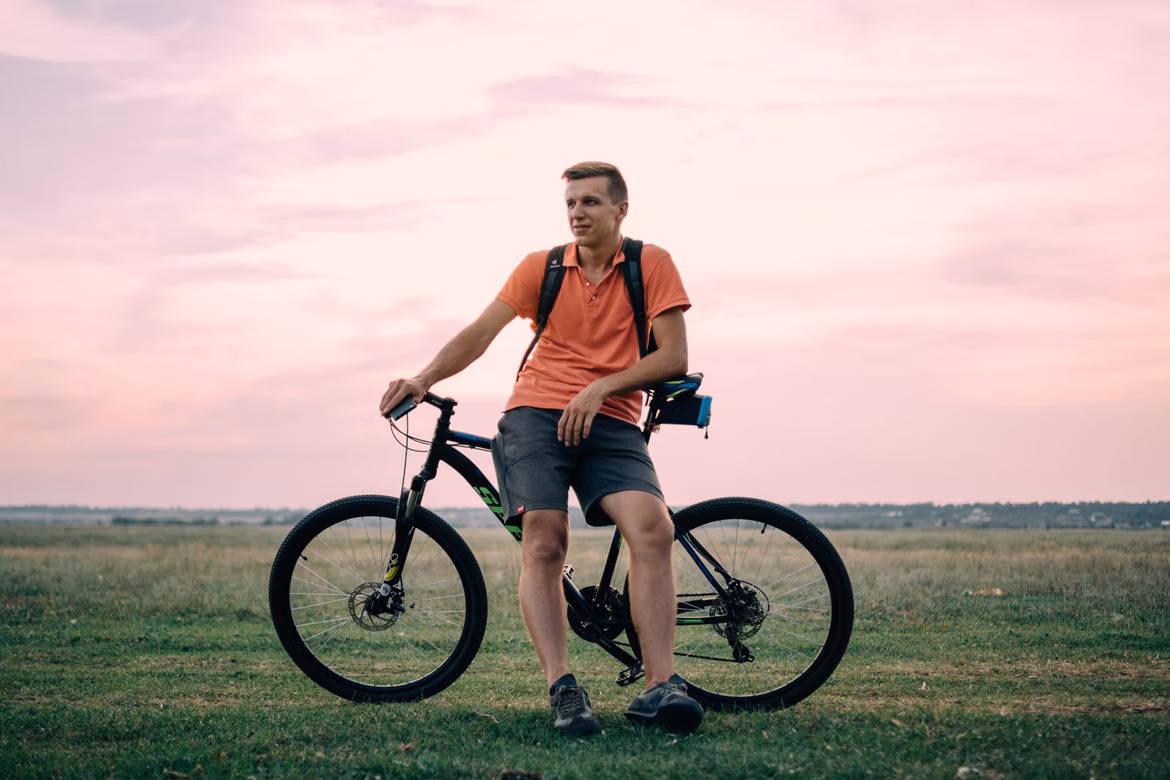 Ready to put some of these tips into practice? When you're making your selection and packing ahead of your next training ride, try not to forget any of these clothes on your shortlist.
A little planning can make sure that you won't have to rush back home and you will enjoy cycling in spring to the fullest!